Reports have emerged showing that social media giants, Twitter is threatening to sue Meta over "systematic, willful and unlawful misappropriation" of Twitter's trade secrets and IP. The source reports that the social media company is also threatening to sue Meta for scraping of Twitter's data.
This was disclosed in a cease-and-desist letter sent on Wednesday to Mark Zuckerberg by Elon Musk's lawyer Alex Spiro.
It was gathered that the allegations centre on trade secrets shared by ex-Twitter employees hired by Meta, but also hints that Meta may have been scraping Twitter's data in violation of the terms of service.
Confirming reports of an impending lawsuit, Twitter owner, Elon Musk wrote on his social media page: "Competition is fine, cheating is not."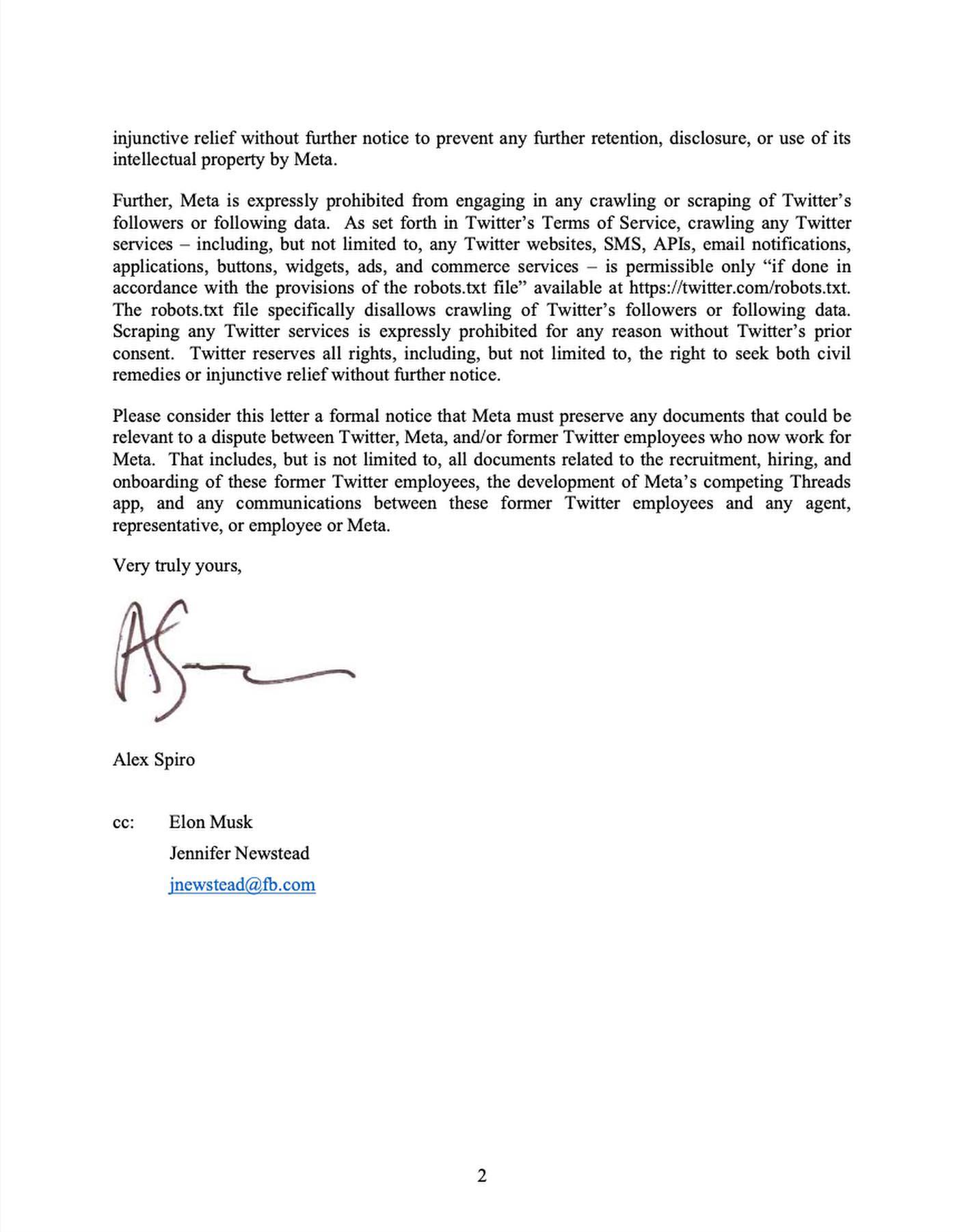 The news source reports that understands the new platform is said to be the biggest challenger yet to Elon Musk-owned Twitter, which in recent times has faced a lot of issues.
The app went live on Apple and Android app stores in 100 countries at 2300 GMT on Wednesday and will run with no ads for now.
Zuckerberg, who spent the first few hours of the platform's launch replying to new users wrote on his official Threads account Thursday that "10 million sign-ups in seven hours."
The post Elon Musk's Twitter To Drag Meta To Court Over Threads Social Media App appeared first.