Labour Party's presidential candidate in the last election, Peter Obi, has revealed why he could not speak at a book launch in Port Harcourt on Friday, May 26, 2023.
The book, titled "Witness to Reconciliation: My Personal Journey Towards Reconciliation in Ogoni Land," was launched at the Obi Wali International Conference Centre in Port Harcourt, Rivers State.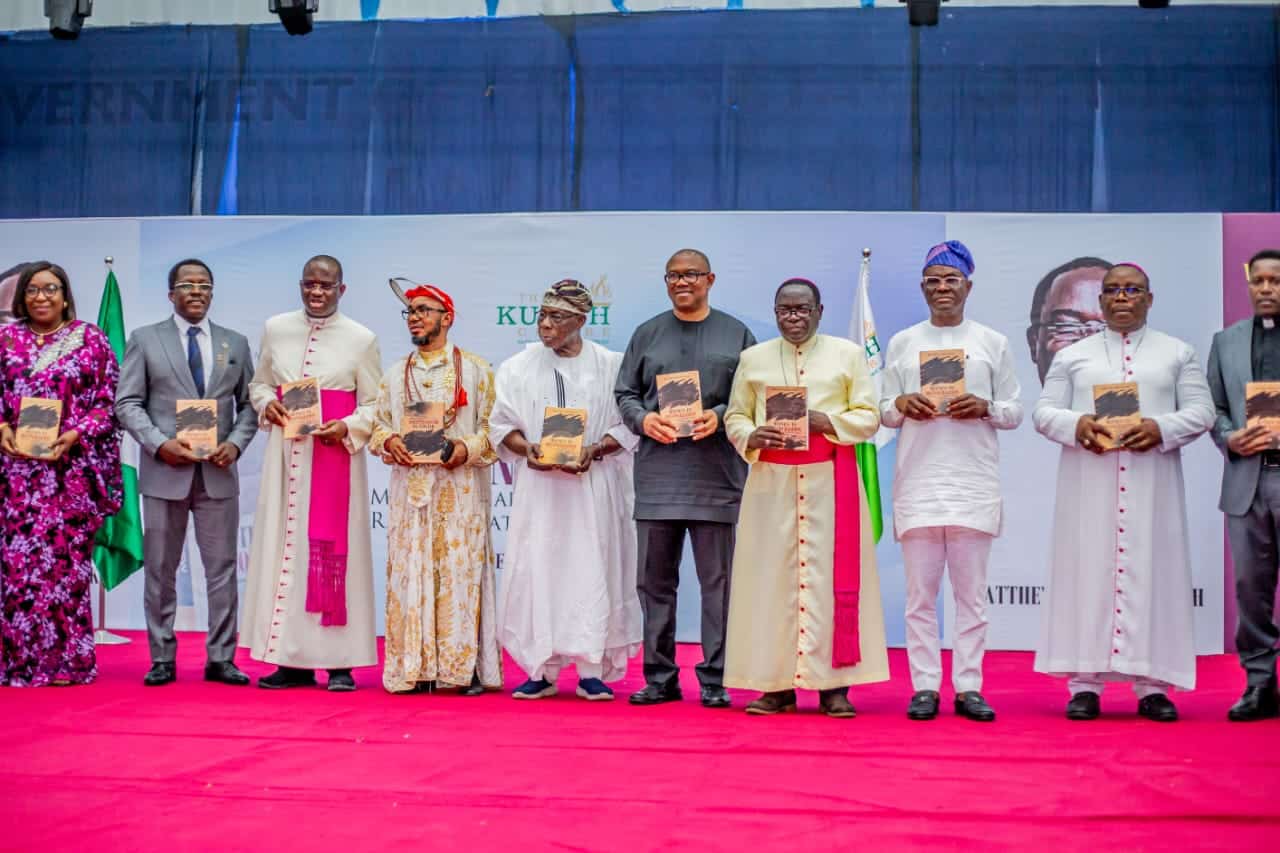 While other dignitaries at the event had the privilege to address the crowd present, Obi was unable to do so. Explaining why it happened so, the former Governor of Anambra State said it was due to a protocol mix-up.
Obi revealed this on Twitter, stating that he naturally declined to speak after former President Obasanjo had spoken.
He wrote: "Yesterday, I honoured the invitation to the presentation of Most Rev. Bishop Matthew Hassan Kukah's new book: "Witness to Reconciliation – My Personal Journey Towards Reconciliation," in Port Harcourt, Rivers State.
"Among the eclectic special guests were President Olusegun Obasanjo, retired Justice Kumai Akaahs of the Supreme Court, and so many others. Gov. Nyesom Wike was the Host. I ended up not speaking at the event due to a protocol mix-up, which required me to speak after President Obasanjo had spoken, which I naturally declined.
"However, my compelling reason for attending the event was in part to acknowledge and further underline the overwhelming imperative of reconciliation processes in our country, Nigeria, today.
"As I have always stressed, what is happening in the South-South, and indeed all over Nigeria, requires adequate attention and reconciliation in order to engender sustainable peace and progress.
"The environment blight which Ogoni people have experienced and the unfulfilled promises, which by extension pertains to the larger South-South and indeed to the entire nation, continue to be a source of deep-seated mistrust, agitations, civil unrest and tribal division; all of which require urgent attention and reconciliation."
Obi thanked Bishop Kukah for the painstaking efforts of putting together his experiences in the literary piece.
He also urged the government to do more in the area of reconciliation, pacific settlement of disputes and promotion of national unity and development.