The presidential candidate of the Peoples Democratic Party (PDP) in the 2023 election, Atiku Abubakar, met the former President of Malawi, Joyce Hilda Banda.
Atiku made this known in a tweet via his verified Twitter handle. He wrote: "This afternoon, I hosted the former President of Malawi, H.E Joyce Hilda, on a courtesy visit."
See pictures of the meeting.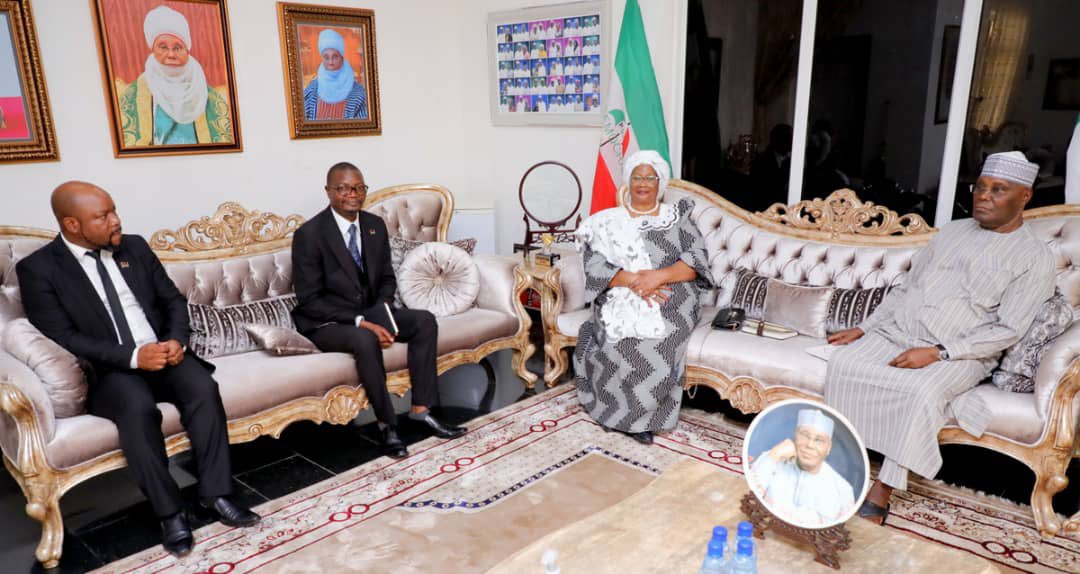 Profile of Joyce Hilda Banda
Born on 12 April 1950, Joyce Hilda Banda is a Malawian politician and was Malawi's fourth president from 7 April 2012 to 31 May 2014. Banda took office as President following the sudden death of President Bingu wa Mutharika.
She is the founder and leader of the People's Party, created in 2011. Banda is an educator and grassroots women's rights activist, she was the Minister of Foreign Affairs from 2006 to 2009 and the Vice-President of Malawi from May 2009 to April 2012.
She had served in various roles as a member of Parliament and as Minister of Gender and Child Welfare before she became the President of the Republic of Malawi.
Prior to her political career, she founded the Joyce Banda Foundation, the National Association of Business Women (NABW), the Young Women Leaders Network, and the Hunger Project.

Banda was Malawa's first female president and second female head of state, after Elizabeth II. She was the second woman to become the president of the African continent, after Liberia's Ellen Johnson Sirleaf. She was also the country's first female vice president.